angst
Conception, Editorial Design
2016
Throughout a whole semester we were working on the topic fear. For my final project I created a booklet dealing with one simple question: What would you really like to do, but are afraid of?
‍
People of all nationalities, different backgrounds, ages, sex, etc. answerd my questionnaire.

The color range from black to white gives a visual representation of the frequency of people fearing the same.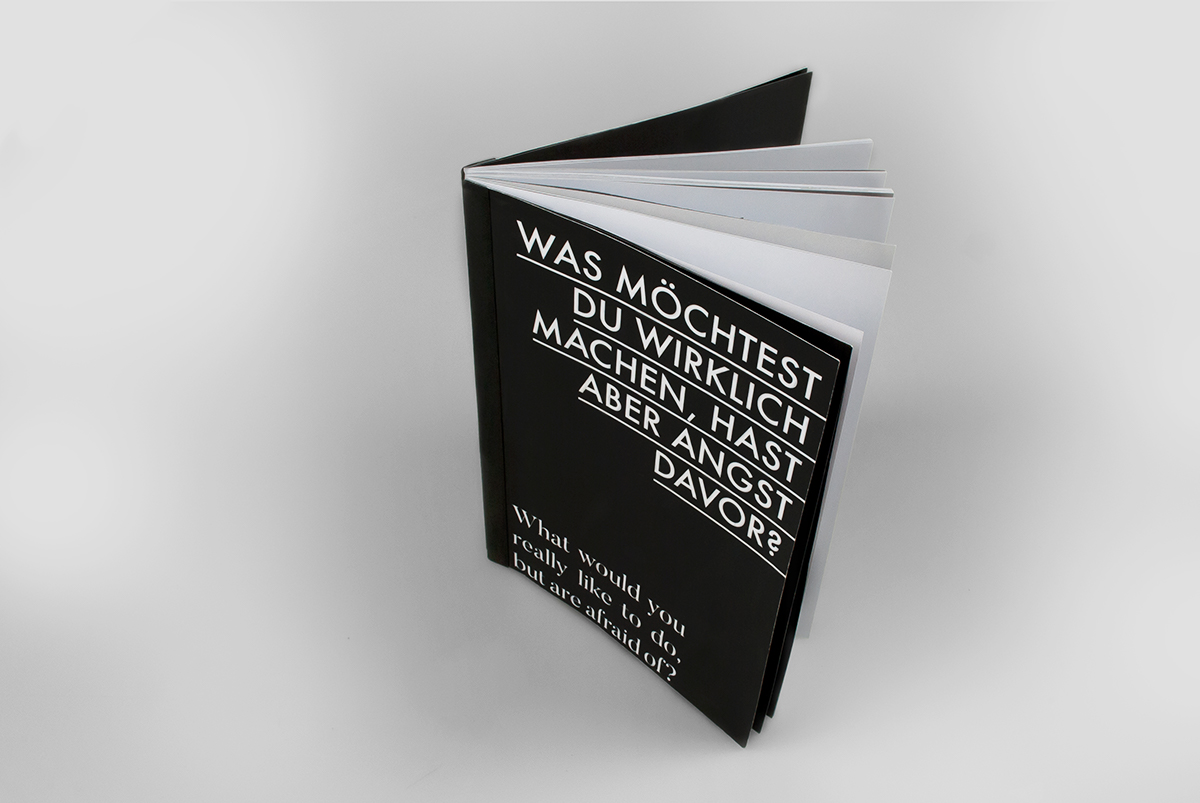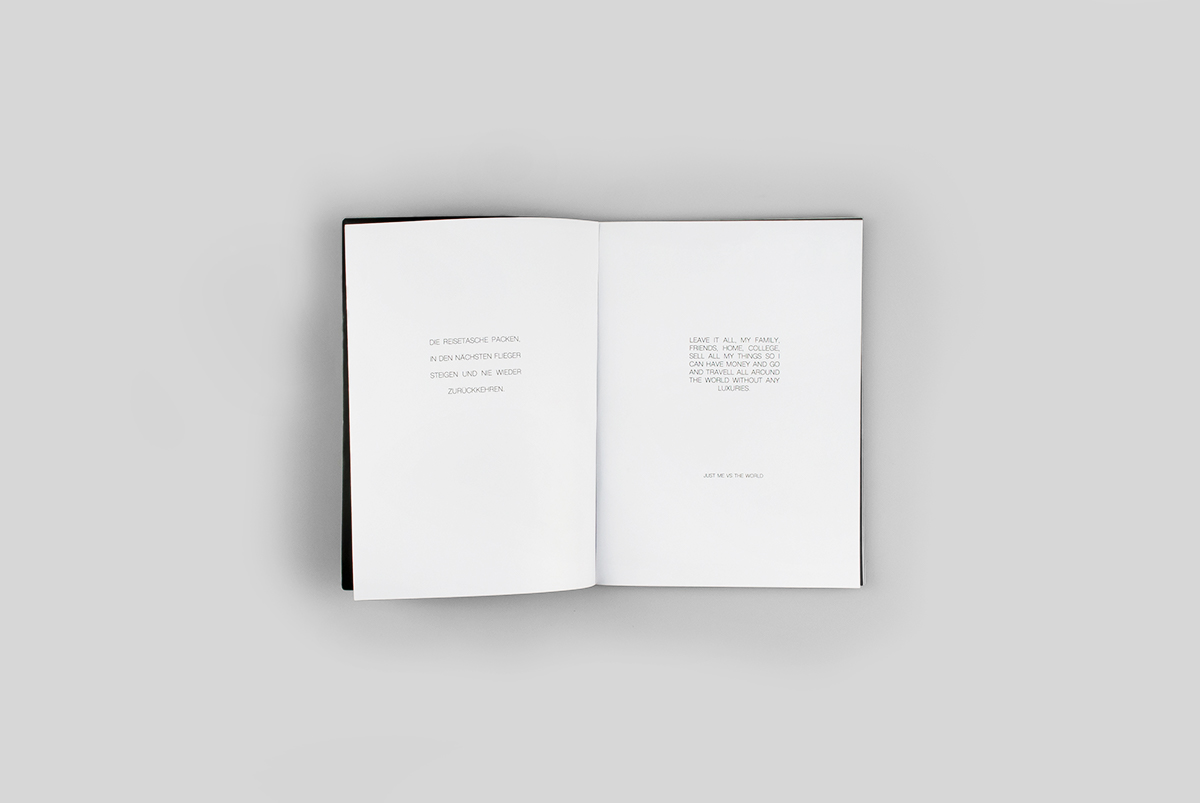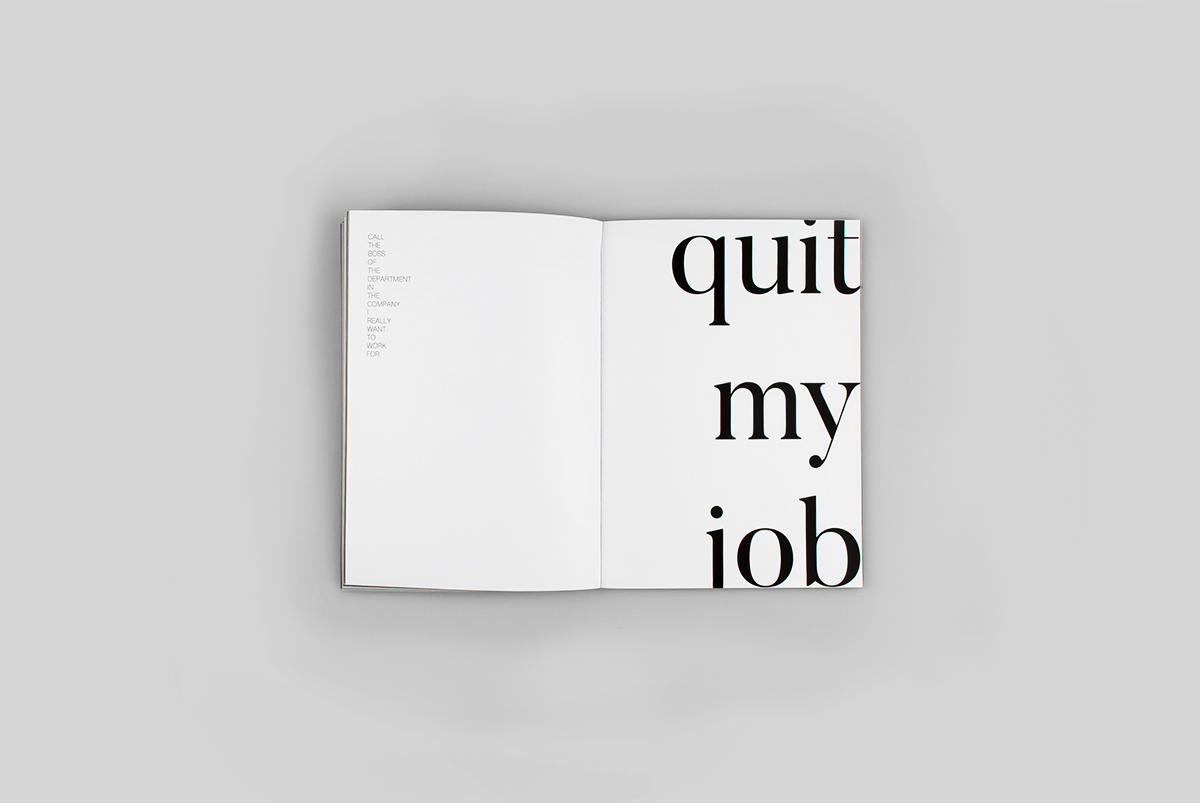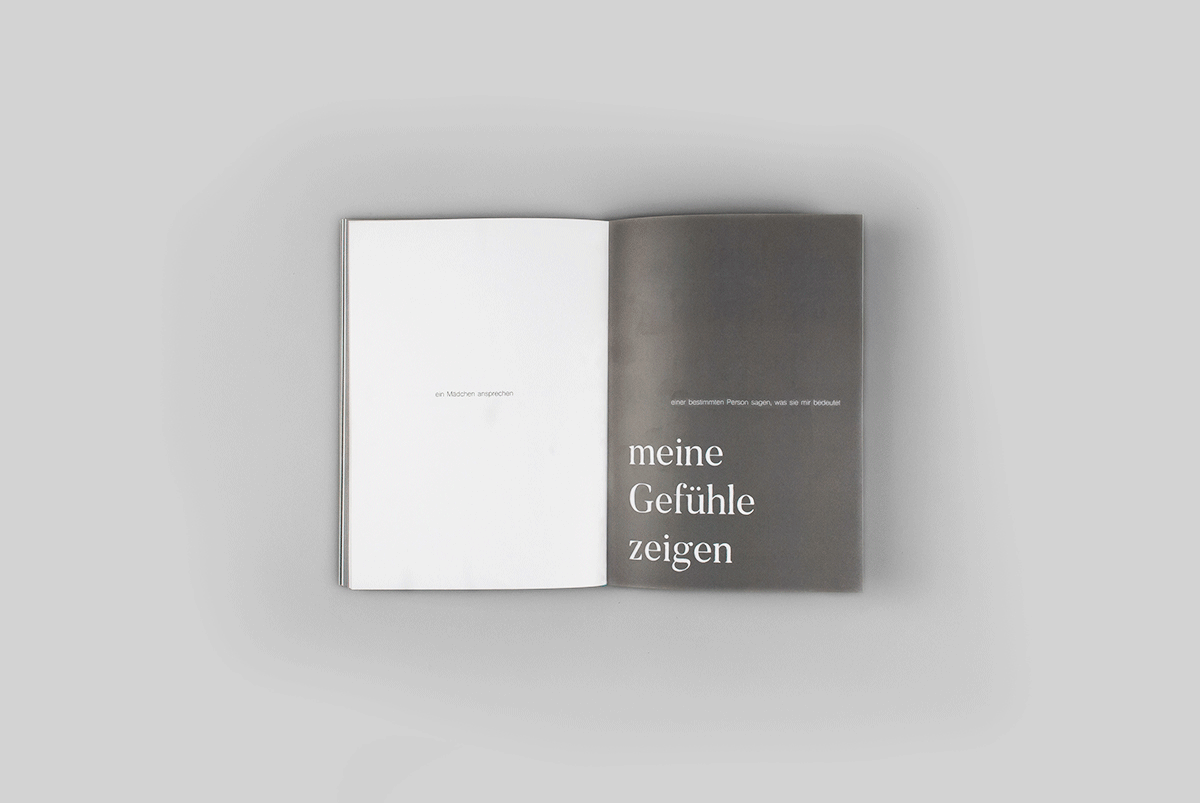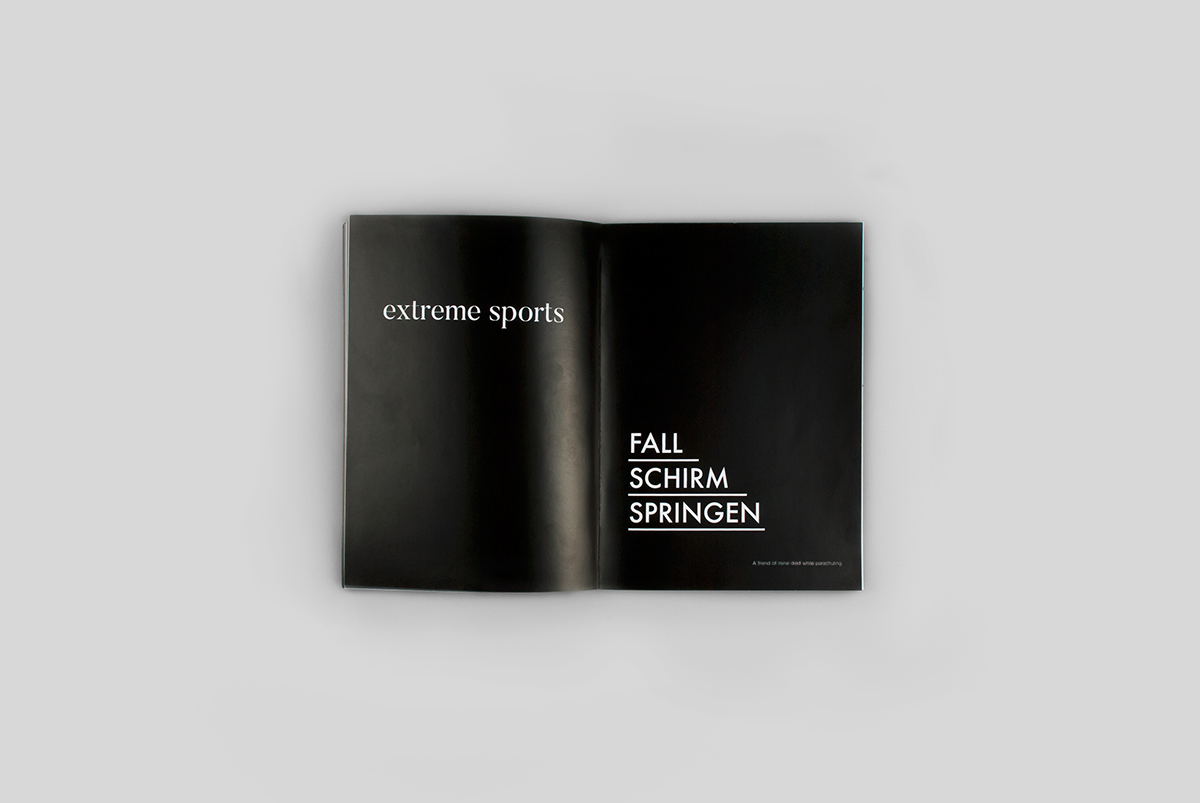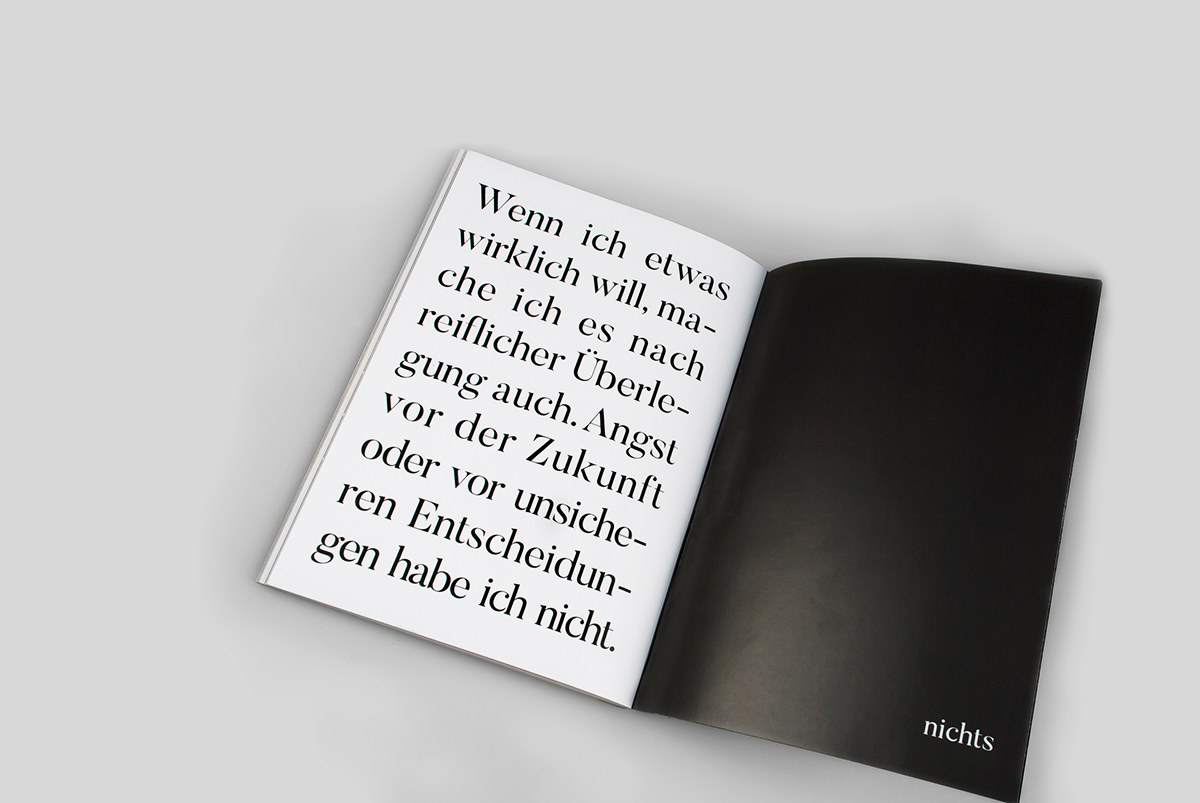 © 2020 Katharina Diem. All rights reserved
‍